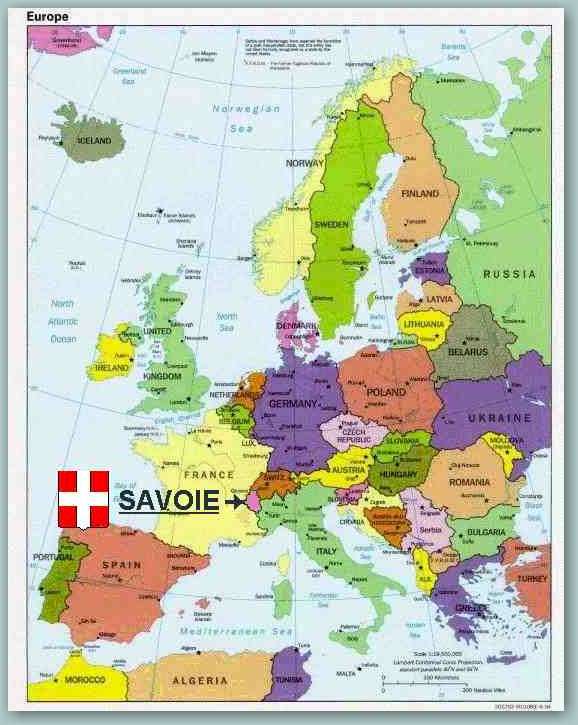 En 1860, la Savoie, qui compte parmi les plus vieilles nations d'Europe, a été rattachée à la France par un traité d'annexion. La France n'a pas respecté les clauses de ce traité d'annexion. La Ligue savoisienne, créée en 1994, regroupe les Savoisiens décidés à oeuvrer pour la souveraineté de la Savoie.
In 1860, Savoy, one of the oldest nations in Europe, was annexed by France through an annexation treaty. France did not respected the stipulations of this annexation treaty. The "Ligue savoisienne" (Savoy League), created in 1994, regroups all the Savoyards aimed to work for the sovereignity of Savoy.
En 1860, Saboya, una de la mas viejas naciones de Europa, fue anexada por Francia, através de un tratado de anexión. La Francia no se respectó las estipulaciones de este tratado de anexión. La "Ligue savoisienne" (Liga de Saboya), creada en 1994, agrupa todas las personas de Saboya que desean trabajar para la soberanía de la Saboya.

Lire une carte postale - Read a postcard - Leer una tarjeta postal

Ecrire une carte postale - Write a postcard - Escribir una tarjeta postal
Made with Cardshop Creator Lite by My Postcards